Sun, Sea, Sky and delicious Thai.
Very few dishes from around the world can match the vibrant colors and flavors or the unique variety fresh ingredients and spices of Thailand's famous cuisine. Its is these elements found in each dish which makes Thai food amongst the healthiest in the world.
Let us introduce to you a few of these traditional dishes to tantalize your taste buds.
The famous dish which needs no introduction
Stir-Fried rice noodles mixed with bean sprouts, egg, slices of tofu and mouthwatering shrimp, served with a range of condiments from pickled chili's to toasted crushed peanuts. A firm favorite for Thai & Western alike. - Phad Thai
From the far reaches of the north east's Isan region...
This legend of northern Thai cuisine is created from the young papaya fruit. With an assortment of ingredients from fermented crab to fresh nuts and tomatoes, this dish can also be made as a favorite for vegetarians. - Som Tam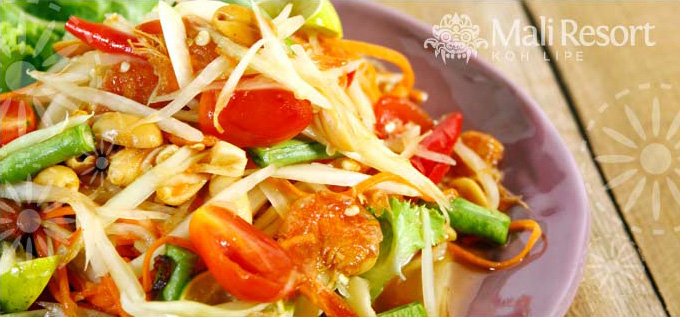 Bursting with flavor
An exciting blend of lemongrass, lime leaves, coriander and succulent shrimp to name but a few of the ingredients in this "hot & sour" soup. It's an unforgettable heavyweight of Thailand's food culture - Tom Yum Kung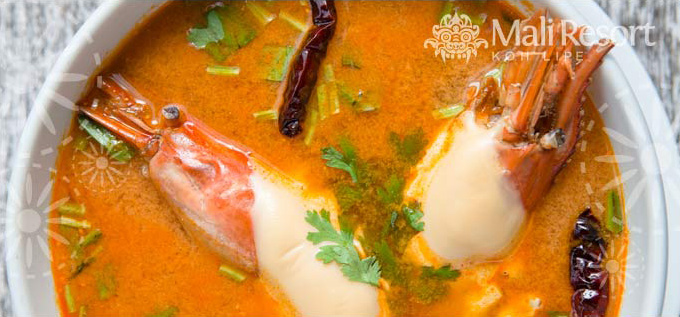 The King of Curries
Hailing from Thailand's southern region this rich and fragrant dish draws its name from Muslim culture. Cinnamon, turmeric, cumin, and cardamom form the base spices which make this curry, packed with peanuts, potato and traditionally slow cooked with beef, another one of our classics that will leave your taste buds tingling for more. - Massaman Curry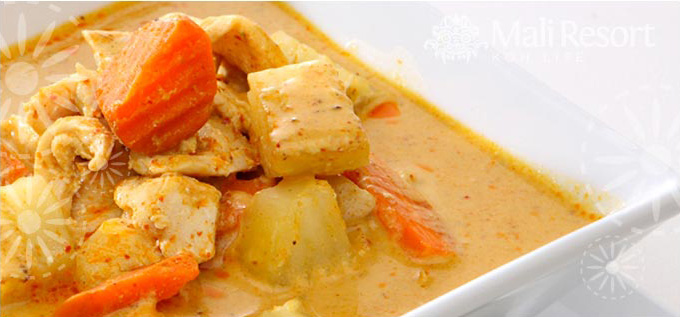 Catch of the Day
Returning to the fact that Thai food is amongst the healthiest one can find, this simple and elegant dish is prepared with grated ginger root, chopped coriander leaves, crushed garlic cloves, zesty lime juice with a whole snapper fresh from the days catch. Steamed together in a dish an open flame infuses the tender white meat with a light yet spicy zing - Plaa Nueng Manao,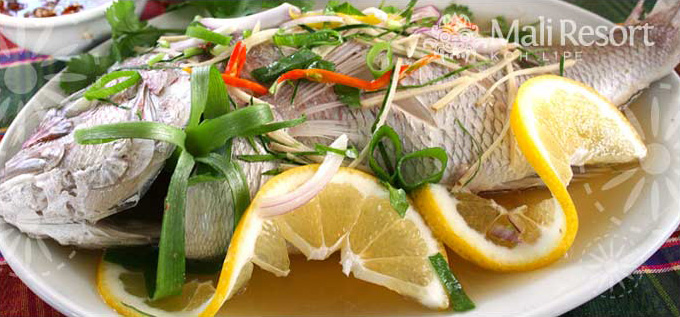 These are just a few of the many authentic Thai dishes we invite you to try in beach side restaurant.